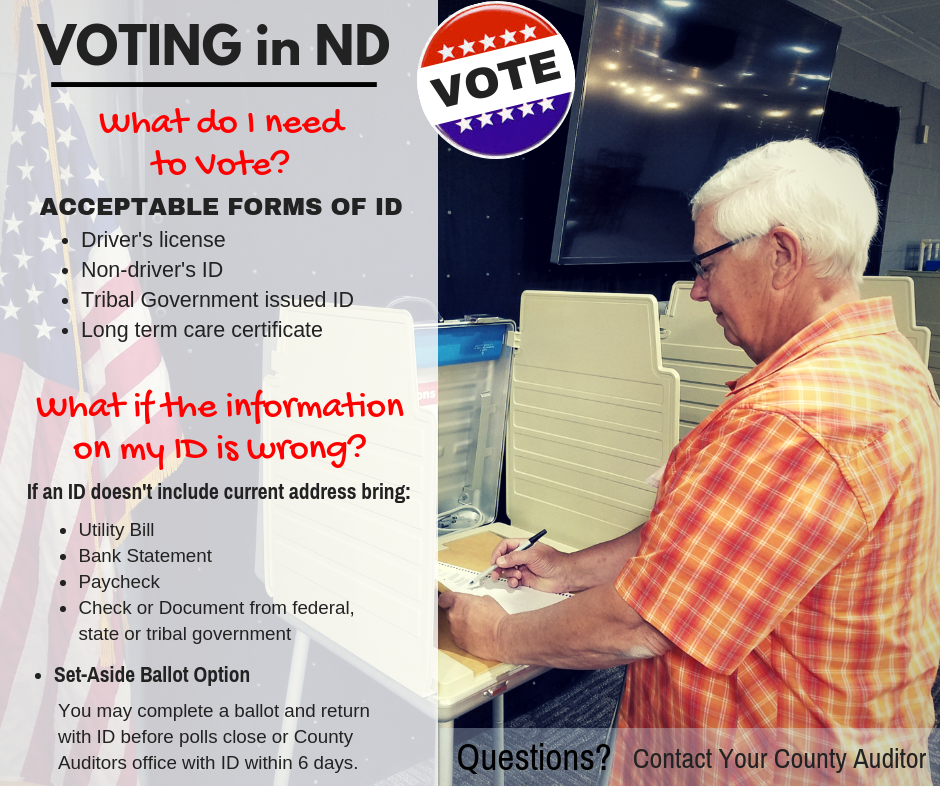 ---

• General Election - November 6, 2018 - County Measuer 1 (911 Increase Fee) •

(Image can be viewed at 100% by clicking here)


---

NOTICE TO LANDOWNERS ALONG COUNTY BLACKTOP AND GRAVEL ROADS
Grass and weeds on county blacktop and gravel road right-of-ways must be cut or mowed ON OR BEFORE OCTOBER 1, 2018.Landowners or tenants failing to comply with Section 63-05-01 and 02 of the NDCC will be assessed for the actual expenses of mowing said county right-of-ways.
NDCC 63-05-01: Landowners or operators along county and township highways to cut weeds and grasses: It is the duty of landowners or operators with land adjoining regularly traveled county and township highways, as designated by the township board of supervisors in organized townships, and the board of county commissioners in unorganized townships and the board of county commissioners in the case of county highways, to cut all weeds and grasses along the regularly traveled highways adjoining their lands, including weeds and grasses growing within the public right-of-way bordering the highways and their lands.The cutting shall be completed not later than September fifteenth or October first, as prescribed by the board of county commissioners.
THE HEIGHT OF STUBBLE LEFT MAY BE APPROXIMATELY 4 INCHES HIGH AND THE MINIMUM WIDTH OF THE CUT SHOULD BE 18 FEET FROM THE SHOULDER OF THE ROAD.
PLEASE REMOVE EXCESS VEGETATION FROM THE SHOULDER OF THE ROAD.
The Board of Commissioners will check all county blacktop and gravel roads and have them cut if they are not cut.The cost will then be charged to landowners taxes.There will be no exceptions.Cost will be $100.00 per half mile.
The State of North Dakota's deadline for cutting weeds is November 1st.This only pertains to along state highways, NOT county highways and roads.
---
REMOVAL OF STORED HAY
Every person harvesting hay on the rights of way of the McIntosh County highway and road system, who stores the harvested hay on the rights of way for later removal, shall store the harvested hay at the outer edge of the rights of way.All hay stored on any right of way of any county road must be removed by November 1st of each year.
Without prior notice, McIntosh County may remove any hay that is not stored as prescribed in this resolution.In addition, any hay bales or hay stacks on any county road right of way after November 1st, of each year will be deemed abandoned, and will be confiscated and removed by McIntosh County to either be sold or destroyed as the Board of County Commissioners deem appropriate.The total cost of removal thereof must be paid by the person responsible for the stored hay encroaching on the right of way.