McIntosh County Noxious Weed Board-Official Website of McIntosh County, ND
Weed Board
McIntosh County Noxious Weed Board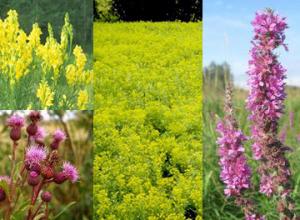 North Dakota Law (NDCC § 4.1-47-02) requires every person to do all things necessary
and proper to control the spread of noxious weeds. The North Dakota Department of Agriculture coordinates the efforts of county and city weed boards and state and federal land managers to implement integrated weed management programs.
(Image and Excerpt taken from ND Dept of Agriculture)
McIntosh County Noxious Weed Board Members
Chairman: Mark Pfeifer (701) 374-7861

Weed Officer: Jeff Klipfel (701) 374-7841

Kirby Haupt (701) 684-7491

Marlow Werth (701) 378-2388

Brayden Salzer (701) 426-0480

Secretary: Rebecca Andrew (701) 288-5143
---
HELP WANTED
The McIntosh County Noxious Weed Board
is in need of an individual to spray approximately 103 miles of State highway ditches in McIntosh County.
Requirements: Must be at least 18 years of age, Must have ND Driver License, ND Ground Core & Right-of Way License & ND Noxious Weed Identification.

Please Contact Mark Pfeifer: 701-374-7861
---
Palmer Amaranth - Information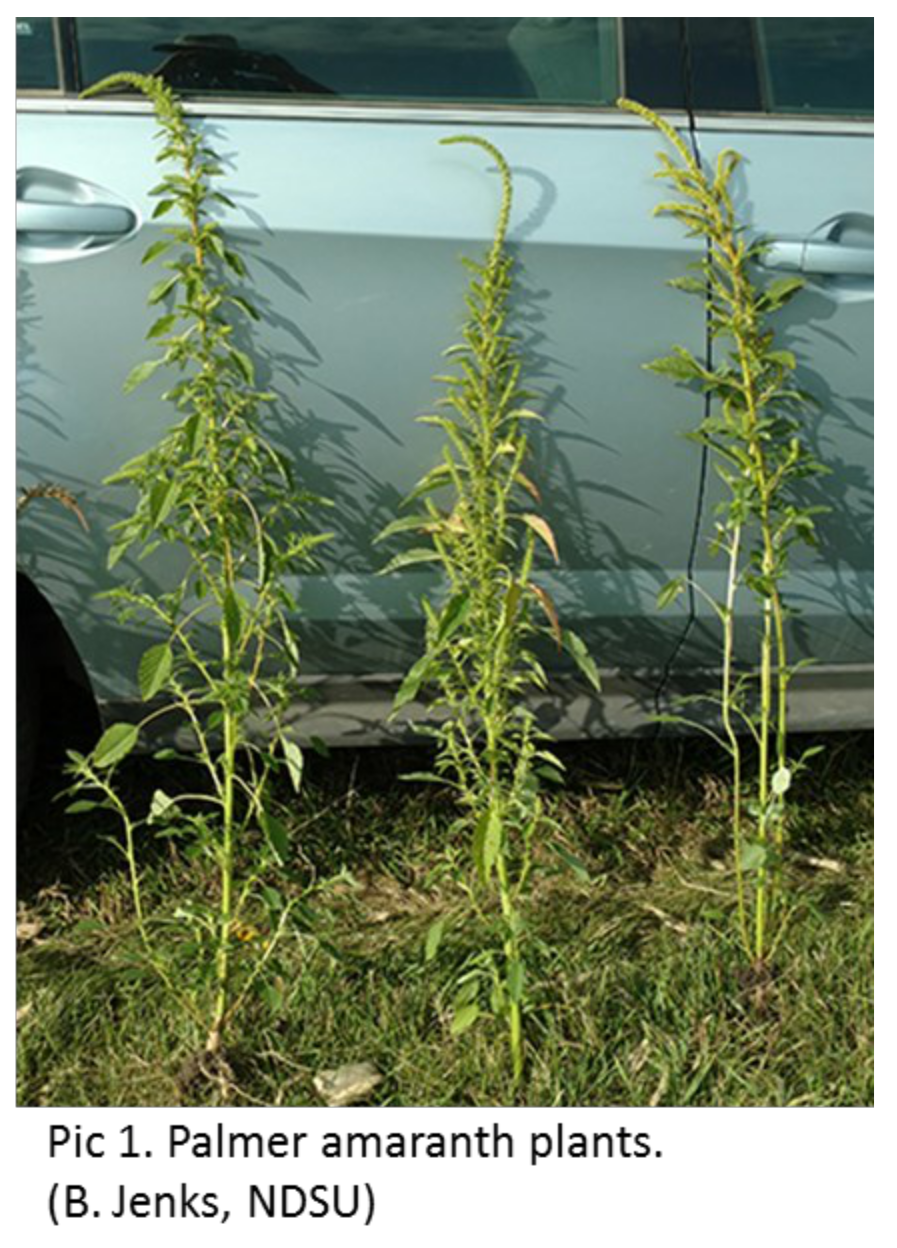 For Information on identifying and
Steps to take in the presence of Palmer Amaranth,
please use the following links.

Letter from the ND Agriculture Commissioner
including Action Plan, Contact Information &
How to Identify Palmer Amaranth


For more information on Palmer amaranth and other noxious and invasive weeds, go to


https://www.ag.ndsu.edu/palmeramaranth
---
McIntosh County Weed Board is pleased to announce that there
will be a cost sharing program available for Landowners for the year 2018.
Spring Programs



•

Milestone Flyer & Application Form

Milestone Cost Sharing

Program begins May 1st, ending on June 30th

Cost share of 20% Landowner / 80% County

Limit of 5 gallons

Invoices/Chemical bills must be received by July 2, 2018

Total limit availabe $50,000 for the county.


Tordon (& Generic Brand) Cost Sharing

May and June spring spraying of yellow toad flax

Cost share of 100%

Invoices/Chemical bills must be received by July 2, 2018


Round-Up for Leafy Spurge Around Trees Cost Sharing

May and June spring spraying

Cost share of 100%

Invoices/Chemical bills must be received by July , 2018


Plateau Cost Sharing

May and June spring spraying

Cost share of 80% Landowner / 20% County

Limit of 4 gallons

Invoices/Chemical bills must be received by July 2, 2018

Plateau chemical must be purchased from one of our Weed Board members

Fall Programs



•

Banvel Flyer & Application Form



Banvel Cost Sharing

Program begins August 1st, ending on October 31st

Cost share of 20% Landowner / 80% County

Limit of 20 gallons

Invoices/Chemical bills must be received by November 2, 2018

Total limit availabe $30,000 for the county.


Tordon (& Generic Brand) Cost Sharing

May and June spring spraying of yellow toad flax

Cost share of 100%

Invoices/Chemical bills must be received by November 2, 2018


Round-Up for Trees Cost Sharing

May and June spring spraying

Cost share of 100%

Invoices/Chemical bills must be received by November 2, 2018


Plateau Cost Sharing

May and June spring spraying

Cost share of 80% Landowner / 20% County

Limit of 4 gallons

Invoices/Chemical bills must be received by November 2, 2018

Plateau chemical must be purchased from one of our Weed Board members

 
 
---
Links